10 Tips to Create A Big Online Presence for Your Small Business
Let me put the bottom line upfront!
If 'Online Presence' isn't at the very heart of your digital marketing strategy, you are doing it wrong.
According to Google, 97% of consumers use the Internet to search for products and services. Moreover, a staggering four out of five buyers use search engines to do localized searches online. That is why it's vital to have an online presence as part of your digital marketing campaign.
And trust me! You'll have to put more effort than an outdated website and a Facebook page.
Why?
Because it helps customers find your brand before they know that you exist, and it gives them confidence about your reputation before they make a purchase. All of this information will eventually play a role in your customer's purchasing decision.
In this article, I'll elaborate on what does online presence mean besides giving you ten top useful tips for a big online presence for your small business.
So, Let's begin!
What is Online Presence After all?
"An online presence is any existence of an individual or business that can be found via an online search. Online presence management is the process of presenting and drawing traffic to a personal or professional brand online. Useful to drive free organic traffic to a website"
Image by
Gerd Altmann
from
Pixabay
How to Improve Your Online Presence to Get Results Fast
1. Build a Robust Email List
Email is the online address of your target audience; therefore, the best ways to enhance your online presence is to establish and maintain an affluent email list. An email list would allow you to communicate with current and potential customers on a regular basis.
To boost your email list, you can create the gated content that users need to sign-up to receive. Also, you can use the Call-to-Action (CTA) on your website and social media profiles to support your email newsletter. With a newsletter, you're in a position to acquire email leads — in turn; it shows your leads and customers are interested in your content.
You may use the Content Management System (CMS) software to build templates, slide-in CTAs, or pop-ups that are designed to capture email addresses. Several free email marketing tools allow free pop-up forms, and a free online form builder to help you create an email list.
Alternatively, you may want to try out Mail Chimp or Get Response.
2. Well Done SEO is the Key to Online Presence
Given the fact that algorithms evolve almost every day, Search Engine Optimization (SEO) is the next top strategy to create an online presence for your business.
SEO can be classified into two categories — on-site SEO and off-site SEO.
SEO on-site is all about content. You may want to use keyword analysis, use internal and external links, and provide informative content that is likely to address your target audience's search queries.
For off-site SEO, you'll have to pay attention to the technical side of things. For example, you'll have to make sure your site is correctly set up, has simple URL structuring, and loads fast. In addition, off-site SEO also involves building credibility with backlinks.
Subsequently, if you want to feature on Google, create a Google My Business account and use the Google Keyword Planner.
3. Create Credibility and Value
Eventually, your brand or business aims to make money. But to make money, you need to be of value to your customers by garnering their interest and be customer centric.
One way to the best way to build value is to provide online, free, educational content. Not only is this beneficial to your clients, but it will also boost your online presence.
To get going, make a list of the problems and motivations of your customers. Look at the buyer's persona and the happenings around the world affecting buying patterns.
For instance, nowadays COVID -19 would be of interest to almost any of your clientele. So, you must provide some authentic and useful information about COVID 19 to show your customers that you value them and care for their problems.
You may also do this by hosting a guest post, reacting to comments, or featuring on a podcast. Rule of thumb; Wherever your customers have questions, you should be there with answers.
4. Put a Life in Your Brand – Personify It
Building an online presence is like building a brand. One of the smartest strategies that many companies use in their marketing campaigns is to personify their brand.
For instance, in 2012, the Skimm, an American media company, created a persona of their brand as part of their online marketing strategy. It was called the Skimm Girl, a human incarnation of their brand with defined interests, likes, dislikes, age, employment, financial condition, and even a sense of humour.
By embodying its brand into a person, the company was able to relate to its demographic target audience while staying true to its mission and values.
Therefore, having a clear brand identity encourages users to engage with your products and services, whether through a social media or signing up for your newsletter.
5. Have a Big Time Social Media Presence
Who wouldn't agree that being on social media is a must in this age and time? According to a careful estimate, there are 3.2 Billion people use social media worldwide as of 2019. And the figures are only expected to swell in 2020. This implies that social media should be the workhorse of your online marketing strategy to reach such a huge target audience on the platforms they prefer.
Besides, an online presence on social media reinforces confidence in your existing and prospect customers. As for myself, if I see that a company does not have an online presence on social media, I honestly lose trust and feel unsure about its products and services.
Also, social media is an excellent source to create your brand awareness and reputation by showcasing your products and services against your competition.
Remember if your target audience is Millennials and Generation Z, the first thing they're going to look for you is social media to see what you're putting out there and what do people say about you.
6. Use the Power of Social Media Influencers
It's essential to engage with the Social Media influencers and other famous figures in your niche to remain in the game on social media
For example, if you sell beauty products, you may consider researching beauty influencers on YouTube and Instagram and collaborate with them. Many people follow and look up to their favourite social media influencers for suggestions, feedback and promotions before buying a product.
Besides, influencer marketing is going to get a word about your brand out in the digital world. Remember the rule of thumb; the more people talk about you, the more frequently you're going to appear online.
7. Go Mobile – Optimise Your Website for Mobile Devices
No wonder, in this age of smartphones and handheld gadgets, mobile-friendliness of your website is vital for you to be accessible to your audience. Studies reveal that people use their mobile devices to search more than computers, laptops and tablets. With an expected 2.87 billion smartphone users by the end of 2020, mobile searches are only going to increase further.
Therefore, in addition to having a visually attractive website, you must get it optimised for mobile devices. Besides, mobile-friendliness is also a ranking factor for Google, and that makes it incredibly important for SEO, as well.
Using free test tools for testing mobile-friendliness of your website, you can check where you stand.
8. Web Directories Work – Get Listed
Don't you ever underestimate the potential of web directories. Key directory sites allow businesses to gain more web traffic and reach their target audiences more effectively. They help you rank at or near the top organically and are particularly relevant to local searches.
The secret to success with web directories lies in choosing the one that can add value to your business.
You can start by looking at directories such as Bing Places, Google My Business, Yelp, and Yellow Pages with which you can list your business.
9. When in Doubt, Get Visual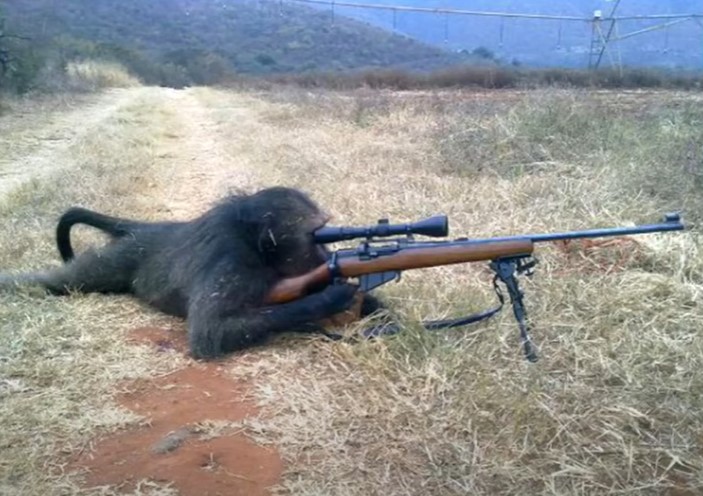 Regardless of where you post, photo and video content are killing it. Instagram's image based platform is exploding.
Facebook reveals that live videos get six times as much engagement as any other type of content. So, for those looking for more Twitter followers, just know, videos and graphics get way more shares than the text-based posts.
The good news is that making videos and getting visuals doesn't necessarily imply that you need some specialised equipment or a full-blown production budget. Instead, consider visuals such as team photos or videos, Happy Customer photos and testimonials, Event photos, Behind-the-scenes photos and videos, Quotable Quotes' Imagery, Infographics and much more.
Just be creative, spontaneous and relatable.
10. Be Online to Stay Online
Let's be honest; nothing is more terrible than inactive social feeds. Instead of allowing your Facebook or Instagram gather cobwebs, show up in your audience with new content day after day.
Some easy tips to help you remain active online are as under:
Incorporate social scheduling and automation to save time and effort.
Sift and prioritize your social networks based on the location of your audience.
Update content so that you are relevant and not obsolete.
Piggyback on Trends. Amidst breaking news, trending hashtags, and whatever the latest meme might be, your brand always has room to chip in you're your content and not just build on the buzz of an existing trend, but also show off the personality of your brand. For example, Oreo came with a jelly doughnut flavour just in time for the #NationalDonutDay. Perhaps you'd like to try something like that.
Remember! Understanding in-and out-of-hash tags can help you brainstorm time-sensitive topics that you can piggyback on. Of course, tread cautiously with anything overtly controversial which might marginalize your audience.
Bonus Tip – Analyse the Outcomes
It is essential to analyse your results once you have begun with a few tactics to build your online presence. This crucial step will help you learn what works for you and what doesn't.
To test your results, start by deciding which metrics you are using. If you're working on your SEO, you might want to track the results of your search engine on Google. If you are creating an e-mail list, on the other hand, you may want to track the number of subscribers as well as your open rate and click-through rate.
Bear in mind that these are long term strategies. Some tips may take time to produce results. Also, some of them may be more difficult to track, such as brand awareness.
The Upshot
Building a potent online presence is by no means an easy task, and businesses believe that they can get away with limited and unusual marketing strategies. If all of this seems too complicated, you can always get the help of a company that specialises in small business branding.
With the expansion of the Internet, the competition will only increase. Following the above strategies and investing time and resources will help you market your small business and create a big online presence.