How to Make Selling Products Online Simple and Affordable
[ad_1]
Before we begin selling products online, we want to make one thing clear: this is not a sponsored post. We here at Designedgate are simply excited about and impressed with this new platform that is a simple and affordable way for anyone to start selling digital products online, so we wanted to help our readers discover this new tool. The people over at Make Lemonade – a small team of makers, creators, movers, and shakers – have done it again, providing us with an easy, fast, and secure way to sell digital downloads, subscriptions, and software licenses. in this article we're going to take a look at what Lemon Squeezy has to offer.
Overview
The concept is simple: easily create a beautiful "lemonade stand" for your digital products in minutes and start selling online. With pricing plans that range from free to $79 per month, anyone can take advantage of the platform and get started relatively quickly. No hosting fees, plugins, or any of the other hassles that typically come with setting up an e-commerce store. Whether you have one or one thousand products, you can get up and running with minimal elbow grease.
Getting Started
The sign up process is quick and painless. Fill out your name, email, desired store URL, and you're good to go. Yes, it's really that simple.
Once signed up, you're greeted with the following screen:
From here you can add products, set up your account and payment details, and design your new store. It's pretty simple and intuitive to accomplish each of these items, and no coding knowledge is needed. We only played around with the free version, so we don't have any details or comparisons to offer details on what might be different about paid plans, but based on the feature differences they list on their pricing page (more below), we are guessing they are pretty similar.
Designing Your Store
The store design features are pretty limited. You're not going to have a one-of-a-kind, stand out in the crowd lemonade stand, so if that's a high priority then this may not be the best fit. But if you care more about getting your product(s) online and available for purchase as quickly as possible, then Lemon Squeezy is your answer.
The design capabilities are basically the choice of header image, showing your logo, store description and name, and product details. It looks like the yet-to-be-released "Juicy" plan – at $79 per month – will offer a drag and drop website builder and templates, but that option is not yet available. Still, the minimalist style of a store here is clean, crisp, and user friendly.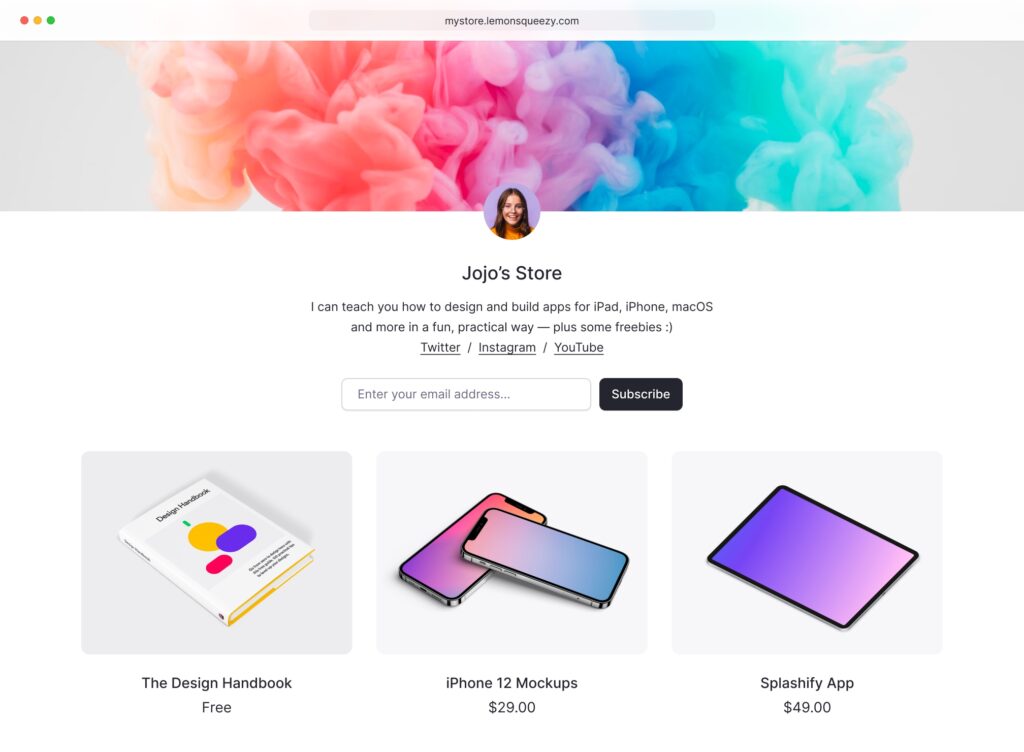 Payment Methods
Straight out of the gate, Lemon Squeezy accepts credit cards and PayPal when your customers are paying for products. More payment methods are in the pipeline, but these basic methods make it easy for most users. one important note is that Lemon Squeezy acts as the Merchant of Record, meaning the store owner does not have the burden and legal responsibility of collecting and reporting Tax and EU VAT.

Marketing
One of the features we especially like is the built-in email marketing tools. Your customers and visitors can become email subscribers, which then gives you the ability to reach out to them for future, data-driven campaigns. You can also offer freebies for an email address to grow your mailing list. All of this is built in to the platform, so you don't have to utilize third-party email platforms like you would in other e-commerce solutions. Unfortunately, the marketing features are currently "coming soon" as of this writing, but whenever they arrive this adds great value to the platform.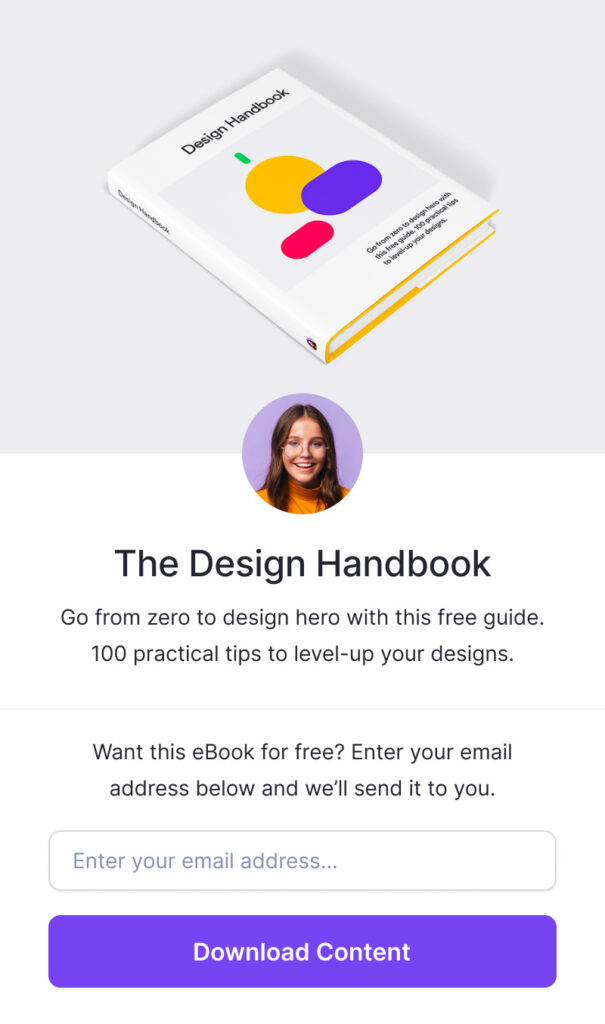 Reports
Sales, Audience, and Analytics reports are another feature that is showing as "coming soon". Since this is a common useful element of any e-commerce platform, it is disappointing to see that it has not been offered at launch. In our opinion it may have been wiser to hide these "coming soon" features (along with marketing) until they are actually available.
Pricing
Compared to other e-commerce platforms, selling your digital products on Lemon Squeezy is extremely affordable. The "Fresh" plan is free and offers many of the same features as paid plans. The biggest difference is in the percentage fee: 8% per transaction vs. 3.5% for the paid plans. The "Sweet" plan is $29 per month and the "Juicy" plan is $79 per month. The most expensive plan is still listed as "coming soon", but it looks like that plan will include a lot of extra features once it's available. Both paid plans are even cheaper when you pay annually – they give you 2 months free with this option. Be sure to check out the full features comparison on their pricing page.
Conclusion: Lemon Squeezy Is A Great Way To Start Selling Your Digital Products Online
This exciting new e-commerce platform is impressive, although there are still a lot of features that will be coming soon to it. While it's nice to see what will eventually be, we'd prefer those unavailable features to be hidden until we can use them. Otherwise, the platform has a lot of potential and lots of reasons to start using it now if you're in the market for your own…uh…market!
Be sure to check out our other e-commerce related articles here on 1WD while you're visiting.
This post may contain affiliate links. See our disclosure about affiliate links here.
[ad_2]